The Legendary Downchild Blues Band Tuesday November 9 2021 at 7:30 PM AST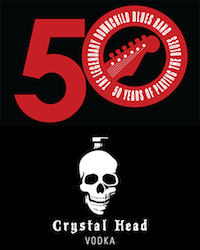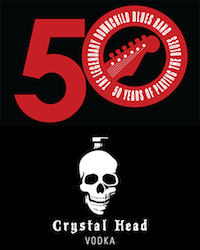 You've selected
Tuesday November 9 2021 at 7:30 PM AST
×
The Legendary Downchild Blues Band
Tuesday, November 9, 2021 at 7:30pm
Tickets: $61.50
Description: After 18 albums, countless awards and wowing sold‐out audiences around the globe, THE LEGENDARY DOWNCHILD BLUES BAND are celebrating their 50th Anniversary this year with a brand‐new show featuring hits like "Flip, Flop & Fly," as well as fan favourites and hidden gems from throughout their illustrious career.
Downchild will be joined on stage by some very special guests for this monumental performance, that will be announced shortly. With a stellar lineup of talent being assembled, sparks are sure to fly!
Downchild came to international prominence as the inspiration for Dan Aykroyd and the late John Belushi's hit film, The Blues Brothers. In fact, two Downchild songs, "Shotgun Blues" and "(I Got Everything I Need) Almost" were even covered on The Blues Brothers' 1978 multi‐platinum album Briefcase Full of Blues.
The band is lead by founder, Donnie "Mr. Downchild" Walsh on guitar and harmonica, singer Chuck Jackson, who also plays harmonica, tenor sax man Pat Carey, Michael Fonfara (who was a member of the early American rock supergroup Rhinoceros and Lou Reed's band) plays keyboards, Gary Kendall on bass and drummer Mike Fitzpatrick.
With their signature jump‐blues style and infectious, soulful sound, Juno Award winners Downchild deliver a live performance that is second to none, and this special anniversary show is one ‐ not to be missed!
SPECIAL GUEST ANNOUNCED ON INTERNATIONAL WOMEN'S DAY! The band is excited to announce 3X Maple Blues Award nominee Jenie Thai will join them for their Imperial Theatre performance.When you meet her, Jenie Thai is composed, pleasant, amiable, friendly, and — she won't like the word but you have to live with it — sweet. She has an open face, long hair, a ready smile and an easy laugh.
And she is also tough, and gritty, and plays barrelhouse piano steeped in the blues — and if that wasn't enough to get your head around, she also writes and sings tough and tender ballads, direct from her heart to yours.
There's a new album, Night on Fire, with a sold out show at Toronto's Hugh's Room and — while she now calls Toronto home — she lives on the road, and there's dust on her shoes, love in her heart, and a whole lot of music in her soul.
Venue
Irving Oil Auditorium - Imperial Theatre
12 King Square South
Saint John NB E2L 5B8