Bahamas: Still Sad Tour Monday January 17 2022 at 8:00 PM AST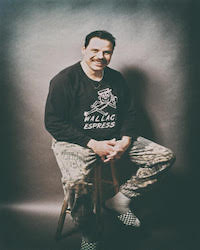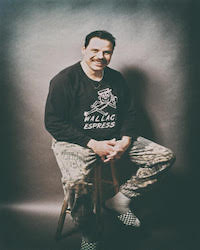 You've selected
Monday January 17 2022 at 8:00 PM AST
×
Bahamas: Still Sad Tour
Monday, January 17, 2022 at 8:00pm
Tickets: Advance $52.50 / Door $57.50
Description: Sad Hunk, the fifth album from Bahamas, the award-winning singer-songwriter otherwise known as Afie Jurvanen, takes its title from a nickname bestowed upon him by his wife in reaction to his media portrayal, "…I did a photo shoot, and in all the pictures they sent back, I was lit half in shadow, looking all brooding and mysterious." Fitting for an album that embodies an undaunted self-awareness, each track graced with Bahamas' wry wit and unabashed heart. Having moved to Nova Scotia, the Ontario native imbued the album with his surroundings.

2018's Grammy-nominated Earthtones featured bassist Pino Palladino and drummer James Gadson (D'Angelo's Black Messiah rhythm section), merging them with Bahamas' stable of heavyweight musicians. Sad Hunk was created with those same collaborators—Christine Bougie (guitar), Don Kerr (drums), Mike O'Brien (bass), and Felicity Williams (vocals). Recorded by producer Robbie Lackritz, the album is born from charmed spontaneity and raw imagination.


Maintaining the health and safety of our communities is our top priority. To attend, patrons must adhere to all government health and safety directions in place at the time of the show, as well as any additional venue protocols related to COVID-19. By entering Imperial Theatre, you are acknowledging that you recognize the contagious nature of COVID-19, and voluntarily assume any associated risk; and that you and persons in your household: do not exhibit any of the symptoms of COVID-19, are not awaiting the results of a COVID-19 test, have not had close contact with someone confirmed to have COVID-19 in the 14 days leading up to the show date.
Venue
Irving Oil Auditorium - Imperial Theatre
12 King Square South
Saint John NB E2L 5B8