Menopause The Musical Saturday October 30 2021 at 7:30 PM ADT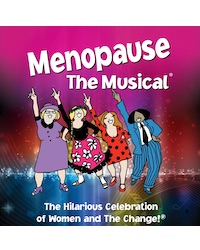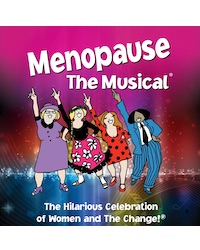 You've selected
Saturday October 30 2021 at 7:30 PM ADT
×
Menopause The Musical
Saturday, October 30, 2021 at 7:30pm
Tickets: A Seating $52.50 | B Seating $47.50
Description: Come see what millions of women have been laughing, cheering and raving about for years! Set in a department store, four women with nothing in common, come to realize they have more to share, than ever imagined. The Canadian All-Star Cast makes fun of hot flashes, night sweats, mood swings, wrinkles, not enough sex, too much sex, chocolate binges and a whole lot more! "Menopause" is hysterical & leaves you singing and dancing in the aisles, guaranteed! A brilliant comedy staged to 25 Classic Hits from the '60s, '70s and '80s.

Come See It – You'll Love It" – Joy Behar


"You'll Laugh Through The Whole Show" – CTV


Come Celebrate Your Womanhood & Join The Sisterhood!


Entertainer Of The Year Award - 2016 Las Vegas


Bring your mother, daughter, sister and friends! Make it a Girls' Night! See it for first time or come love it again!


All Star Cast Video! Watch HERE!
Venue
Irving Oil Auditorium - Imperial Theatre
12 King Square South
Saint John NB E2L 5B8