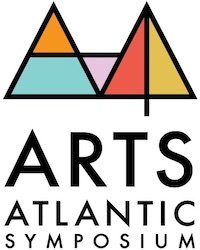 Arts Atlantic Symposium
When
Occurs on Wednesday October 14 2020
Approximate running time: 2 hours
Venue
Event Notes
×
The Arts Atlantic Symposium is a multi-day conference and festival that will celebrate the tenacity and creativity of professional artists, and will explore the unique challenges they face in the Atlantic region. This conference aims to dispel myths — and perhaps create some new mythology — as well as investigate the past, present, and future of art born out of the Atlantic provinces. The programming of the three-day conference is designed to build connections among artists of all disciplines, develop new audiences, and revel in the perspective of the Atlantic region's art.


Join us October 14-18, 2020 in Saint John, New Brunswick and continue to check the official conference website for the most up-to-date event information.


www.artsatlanticnb.com
Note: The fee structure shown here on the Imperial website includes all three days of conference programming.


Super Early Bird - $174.00, available January 1 to July 15
Early Bird - $243.00, available July 15 to August 31
Regular - $277.50, effective from September 1 to October 17