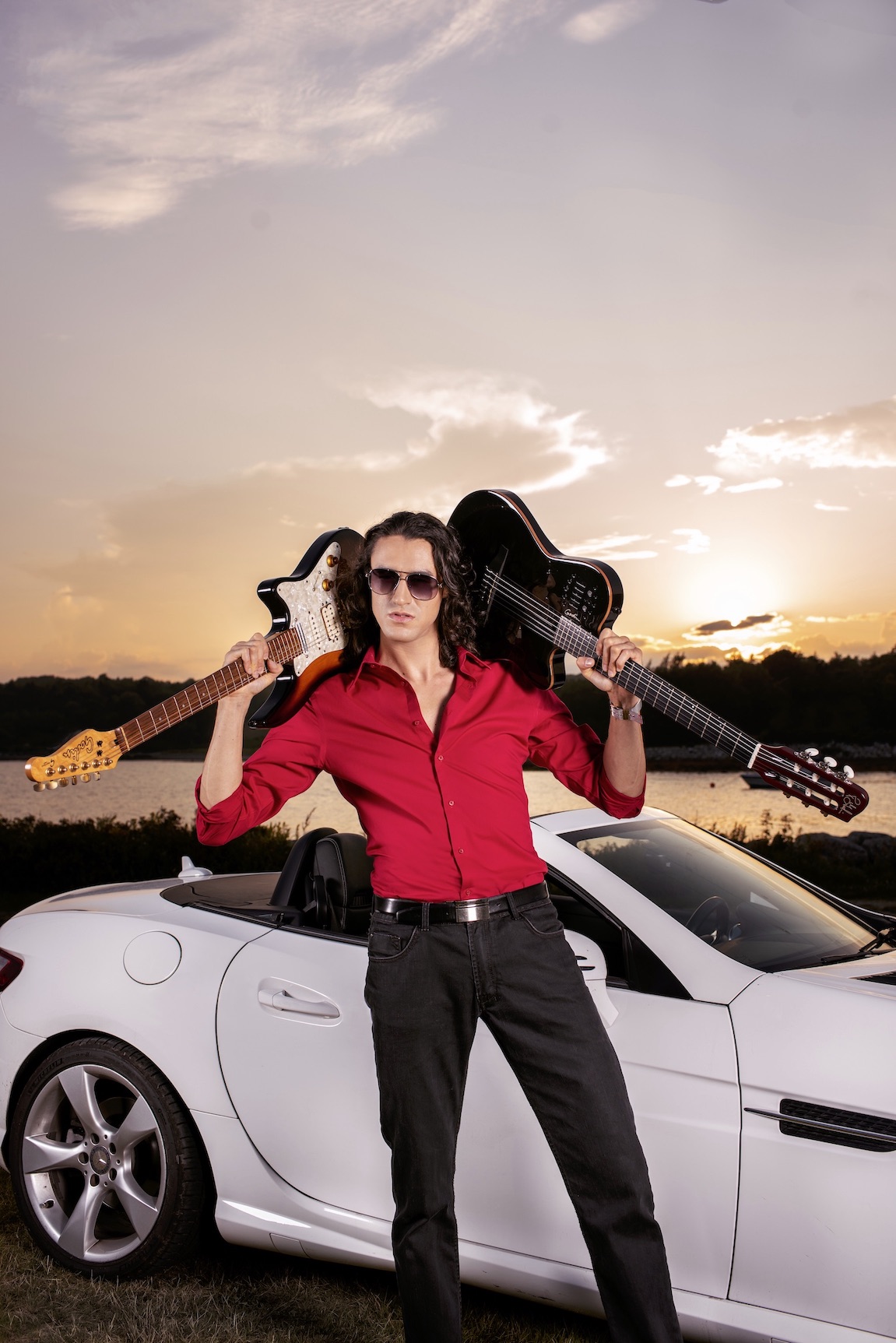 Roland Grant
When
Occurs on Saturday October 2 2021
Approximate running time: 2 hours
Venue
Event Notes
×
Roland Grant
Saturday, October 2, 2021 at 7:30pm
Tickets: $32 adults / $27 subscribers
Description: An entertaining mix of brilliant guitar instrumentals from latin-inspired pop to blues/rock, featuring exquisite guest vocals by Russia's The Voice finalist, Elena Mehrjou, all backed by a stellar three-piece band.  Roland's virtuosic guitar talents and engaging stage presence, punctuated with a delightful sense of humour, take audiences on a joyous ride which brings them to their feet every time.

"Amazing!"  the audience loved it!"   Marigold Theatre, Truro, Sept 2020

About Roland:

"An incredible emerging talent" SeaandbeScene.com

"Amazing! The audience loved it"  Marigold Arts Centre, Truro

Proudly hailing from Hants County, NS, Roland Grant's  music reflects his passion for latin-infused melodies tinged with rock and classical influences. His shows feature a mix of instrumentals and guest vocals that rock the house – "think Santana only faster". 

Roland's powerful guitar skills, confident stage presence, engaging audience appeal and his ability to present a captivating evening of fast-paced rhythms allow him to connect easily with a broad demographic.  Roland writes and performs his own music but also interprets covers with his own, unique style.  In fall 2019, at his concert debut at O'Regan Hall, Halifax, he had the audience transfixed, drawing a standing ovation, surprising attendees with the level of professionalism and showmanship.  Since then he has wowed audiences in concert venues across Nova Scotia.  

Roland's debut album Equilibrium (2018) is best described as Latin/nuevo flamenco meets rock and classical crossover. As an orchestral composer, Roland's Concerto for Guitar and Orchestra premiered in 2019 with the composer as soloist. Other premieres include works for symphony orchestra, chamber music, and accompaniments to ballet and film. Roland was awarded the prize for Best Tonal Music at the 2017 International Antonín Dvořák Composition Competition held in Prague, Czech Republic, of which he has been a two-time finalist.  

More information can be found on Roland's website http://www.rolandgrant.com/Roland officially endorses Godin Guitars.