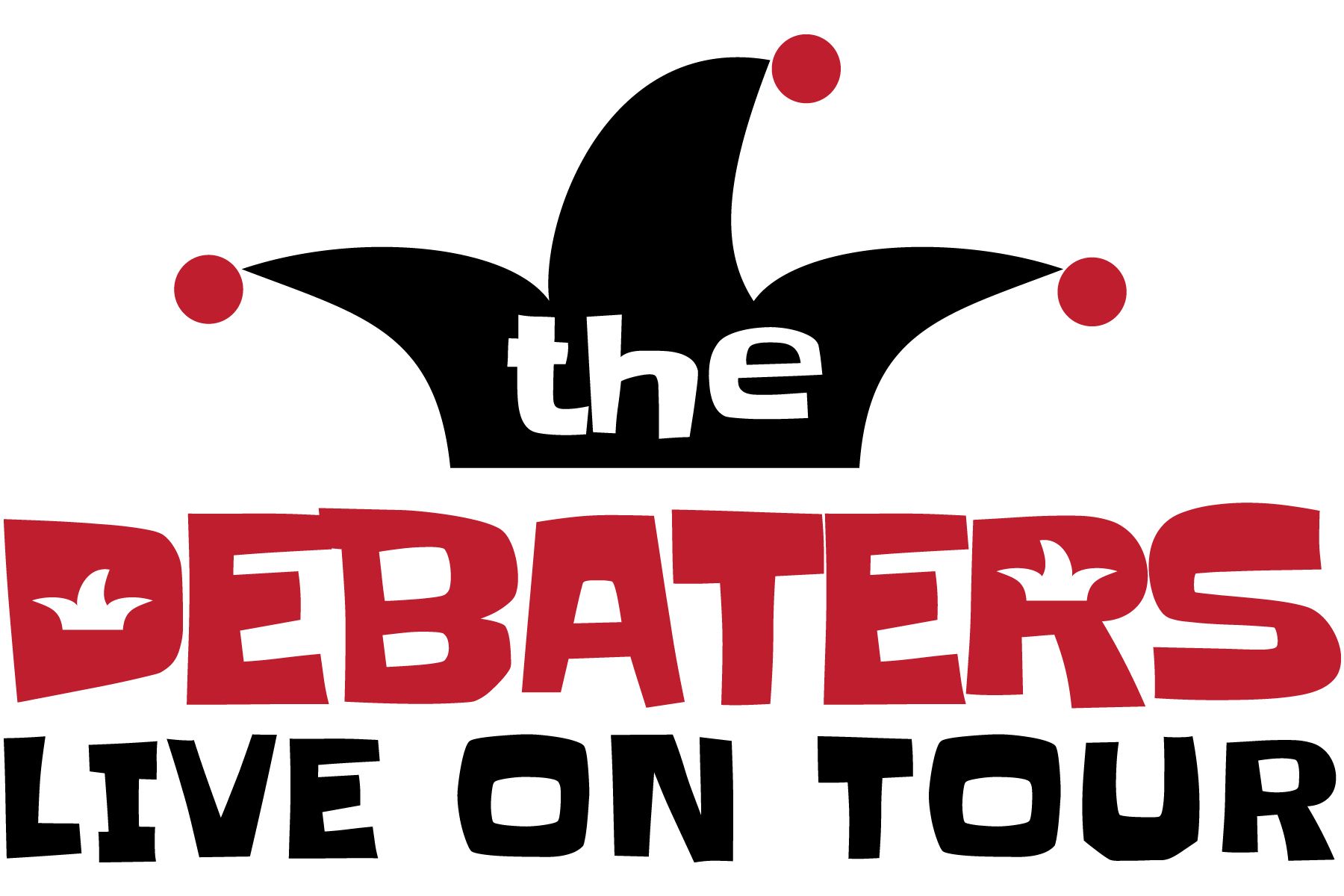 The Debaters Live on Tour
When
Occurs on Friday March 11 2022
Approximate running time: 2 hours and 30 minutes
Venue
Event Notes
×
The Debaters Live on Tour
Friday, March 11, 2022 at 7:30pm
Tickets: $50 adults / $45 subscribers
Description: The Debaters Live on Tour is the comedy stage show where comics go to-to-toe in a battle of laughs and logic and the audience picks the winner. Award-winning comedian and host, Steve Patterson is bringing two of Canada's top headlining stand-up comics, Kate Davis and Dave Hemstad, who are ready to entertain with an exhilarating exchange of facts and funny. But that's not all. Before we launch into the debate portion, The Debaters Live on Tour show gets the fun rolling with a segment of smart stand-up comedy from the three comics. The Debaters Live on Tour features two debates in a formal familiar to fans of the popular radio show The Debaters. This unique, cross-platform production produced by Richard Side, the creator of The Debaters, has been entertaining its large and loyal audience on CBC Radio One for over 14 years. With Side having lead a team to create and write over 800 topics so far, you know that The Debaters Live on Tour will deliver the laughs and leave audiences debating their favourite lines.

These all-now comedic clashes will not be recorded, so get your tickets now for a once in a lifetime experience.

About the Host: Steve Patterson is an award-winning comedian with over two decades of international performance experience. Best known as host of the long-running hit radio show and podcast The Debaters and theatre show The Debaters Live, Patterson's brand of comedy is best described as honest and erudite combining well-crafted writing with unparalleled off-the-cuff wit. Twice named Canada's Best Male Stand-Up at the Canadian Comedy Awards, Steve has also taken his award- winning humour to the literary world with The Book of Letters I Didn't Know Where to Send and his newest release Dad Up! available wherever books are sold. In 2021, Patterson launched The Canadian Star System with the Apostrophe Podcast Company.

About the Comics: KATE DAVIS's comedy career started as a need to get out of her house. So one night after putting the kids to sleep she ventured into a local comedy club and never looked back! Now, Kate has headlined across Canada, Europe and starred in her own hour-long comedy special on CTV and the Comedy Network.  Kate was a finalist in respected comedy competitions including, Toronto's "Last Comic Standing" and NBC's "Stand up for Diversity" and is a twelve-time nominee at the Canadian Comedy Awards for Best Female Standup and the prestigious Phil Hartman Award.  She is a sought after corporate comic and has hosted several high-profile events including conferences with for the former President Bill Clinton and Barbara Walters. She has also proven that funny can raise money and does many charity events for organizations that help teens and kids.

DAVE HEMSTAD was an Academic All-American golfer who was struck by lightning during a tournament…which significantly altered his career path. Now, Dave is a 17- year veteran of the Canadian comedy scene and a triple threat in the comedy world as a stand-up, writer, and actor. He has taped multiple gala sets at Just For Laughs, the Halifax Comedy Festival, and the Winnipeg Comedy Festival, as well as recording his own Comedy Now! special. Dave is a regular and favourite on CBC's The Debaters and has written for CBC's Still Standing and for the 2016 Canadian Screen Awards. As an actor, Dave starred in the 2011 TV series Almost Heroes, has appeared on Titans, Lost Girl, Flashpoint, and is starring in the upcoming series Off The Hozzle.