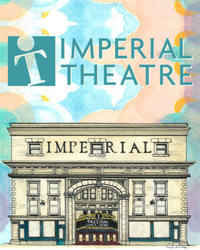 Thane Dunn's Elvis Greatest Hits Birthday Celebration
When
Occurs on Wednesday March 30 2022
Approximate running time: 1 hour and 30 minutes
Venue
Event Notes
×
Thane Dunn's ELVIS GREATEST HITS BIRTHDAY CELEBRATION
with special opening act The Rhinestone Cowgirls - Salute to the Queen of Country Wednesday, March 30, 2022 at 7:30pm
Tickets: $50.00
Description: Two time World Champion Thane Dunn and his Cadillac Kings will be perfomring all your Prelsey favourites from Blue Suece Shoes, Burning Love, Suspicious Minds, How Great Thou Art, My Way, and many more hits from the '50s, '60s and '70s that you know and love. This show is a guaranteed good time. Regarded as one of the "World's Best" Elvis tributes, he has been called the complete package, from the looks, voice, moves to his incredible stages presnece. He's been gifted with that same off-the-wall Presley sense of humour and is a fan favourite even among die-hard Elvis fans, young and old. His act is so convincing that people who saw the real Elvis live have said it was like seeing him all over again. Thane Dunn is endorsed by several people who worked and performed with the real Elvis. Bill Baize of JD Sumner and the Stamps Quartet fame, who toured with Elvis from '71 to '76 is quoted as saying, "Thane Dunn is the closest thing to Elvis I've ever seen."

Special opening act, the Rhinestone Cowgirls with their salute to the Queens of Country - Patsy Cline, Tammy Wynette, Dolly Parton and more. She wows the crowd with her ability to sound like any country artist from past to present, and her three-and-a-half octave vocal range is nothing short of amazing. She truly is a Country Music Time Machine.

If you love Elvis or love to have fun, this is the show for you. Easiest Christmas gift on the planet for music lovers on your list.

Check out www.thanedunn.ca for more information.