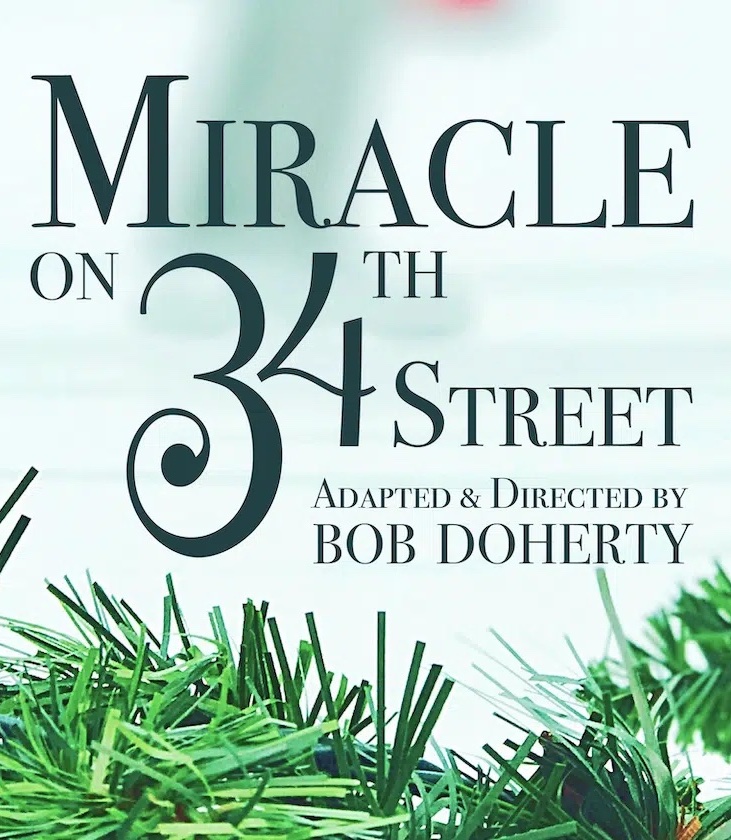 SJTC: Miracle on 34th Street
When
Runs from Wednesday November 23 2022 to Saturday November 26 2022
Approximate running time: 2 hours and 40 minutes
Venue
Event Notes
×
Miracle on 34th Street
Adapted by Bob Doherty
Subscriptions onsale May 5, 2022, single tickets onsale September 6, 2022 at 10am
November 23-26, 2022 | Imperial Theatre | Directed by Bob Doherty
$42.50 adult / $35.50 matinee or senior / $10 student / preview night $34.00
Description: Once hired for the holiday season, a kind man's generous spirit spreads goodwill throughout New York City. This department store Santa gives the most precious gift of all: something to believe in. An original adaptation of the heart-warming holiday classic.