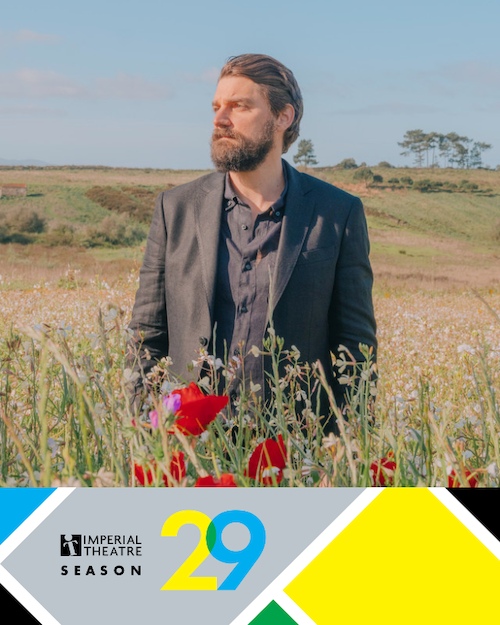 Tim Baker and All Hands
When
Occurs on Saturday April 22 2023
Approximate running time: 1 hour and 35 minutes
Venue
Event Notes
×
Tim Baker and All Hands
Saturday, April 22, 2023 at 7:30pm
Tickets: $41 admission / $36 members
Description: Tim Baker is a prolific wild-eyed dreamer. In 2022, Baker has returned with The Festival, a sonic embrace, a call in for love, and a cry out for connection. Baker wants us to bring our pain and suffering, and align it all with melody. The Festival is a kaleidoscopic view in these complicated times.
Best known as the writer and front man of Hey Rosetta!, a Juno-nominated, Polaris-shortlisted, and multi award-winning band based in St. John's, Newfoundland. With over 15 years of performing their high-energy spectacle in stadiums, clubs, theatres and major festivals all over the world, Hey Rosetta! called it quits in 2017.
Baker has since transitioned from being the leader and songwriter of a major indie rock band, and ascended to a profound songwriter and producer. His solo LP, Forever Overhead (Arts and Crafts), garnered him a Juno nomination for Songwriter of the Year, three East Coast Music Awards (and several nominations), and a Polaris longlist. In 2019, he released The Eighteenth Hole Variations EP, the Side Door Sessions LP in 2020, and that same year, he released the Survivors EP.
Tim Baker has partnered with the PLUS1 Climate Fund so that $1 per ticket goes to supporting grassroots organizations working to mitigate the current climate crisis and build a sustainable future for all.