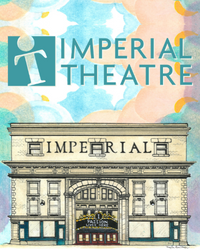 First City School of Dance: Colour in Motion
When
Occurs on Saturday June 10 2023
Approximate running time: 1 hour
Venue
Event Notes
×
First City School of Dance: Colour in Motion
Saturday, June 10, 2023 at 1:00pm
Tickets: Adult [single show] $20.00 / Youth [single show] $15.00 | Adult [both shows] $30.00 TOTAL / Youth [both shows] $22.50 TOTAL
This is the first of two First City School of Dance performances. If you are seeking tickets to both shows, you must book seats for each show individually.
Description: First City School of Dance presents the artistry of dance in two unique performances.
Colour in Motion - A year end show celebrating the joy of dance expressed by our Primary and Junior School students. Dancers ages 3 - 10 years old, along with a special appearance from our Senior Ballet dancers, will perform a collection of dances inspired by the artwork of Henri Matisse.