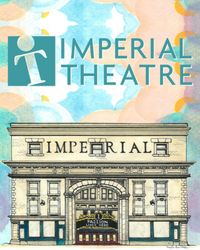 First City School of Dance: Dances to Inspire
When
Occurs on Saturday June 10 2023
Approximate running time: 1 hour and 30 minutes
Venue
Event Notes
×
First City School of Dance: Dances to Inspire
Saturday, June 10, 2023 at 6:00pm
Tickets: Adult [single show] $20.00 / Youth [single show] $15.00 | Adult [both shows] $30.00 total / Youth [both shows] $22.50 total
This is the second of two First City School of Dance performances. If you are seeking tickets to both shows, you must book seats for each show individually.
Description: First City School of Dance presents the artistry of dance in two unique performances.
Dances to Inspire - Be inspired with a performance that brings together of all of your favourite styles of dance. Dancers in our Intermediate and Senior School, along with members of our adult dance community, will perform original works and repertoire in ballet, contemporary,modern, jazz, tap, and hip hop.