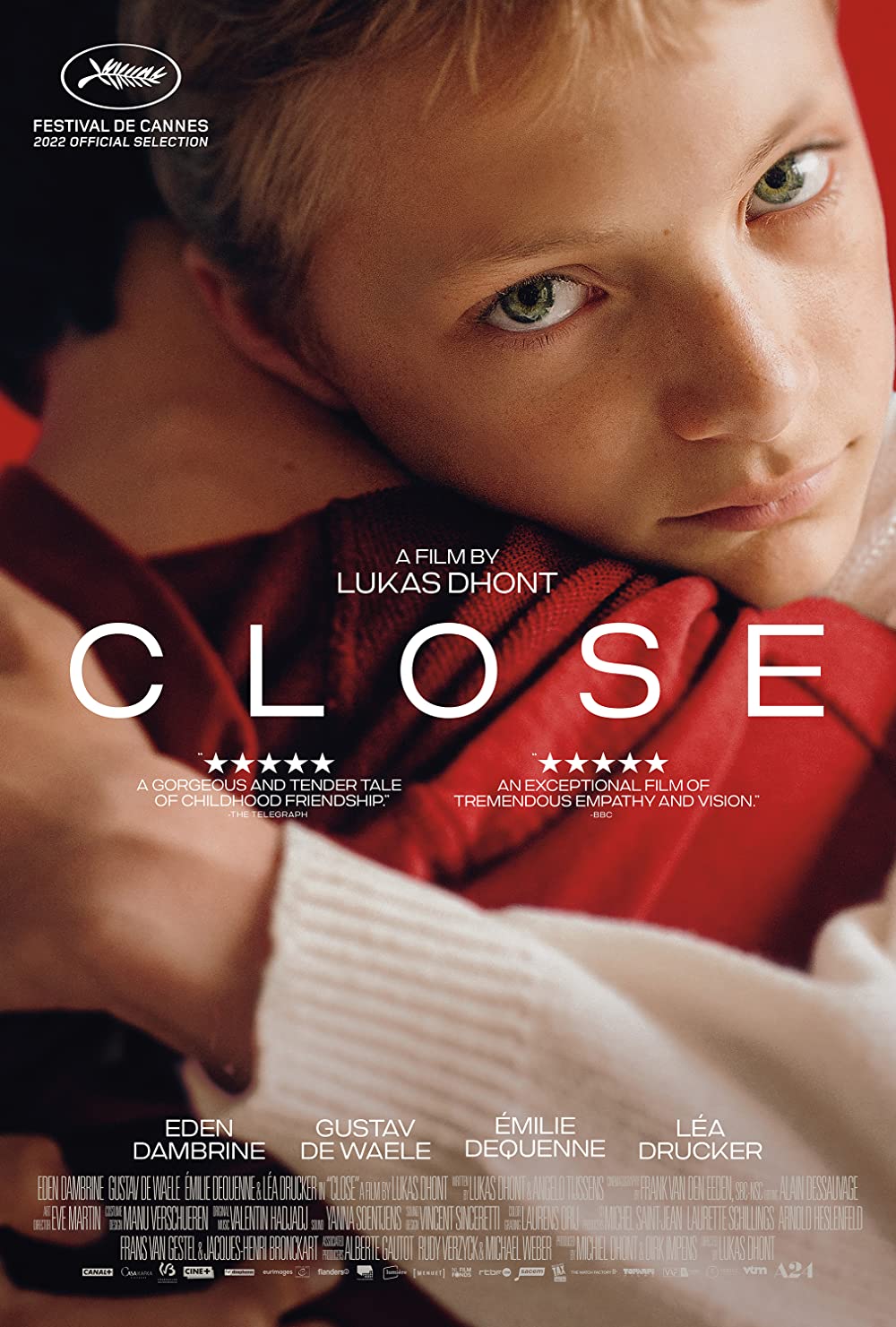 TIFF: Close (2022)
When
Occurs on Tuesday November 28 2023
Approximate running time: 1 hour and 44 minutes
Venue
Event Notes
×
TIFF: Close (2022)
Tuesday, November 28, 2023 at 7:00pm
Tuesday, Tickets: $12.50
Rating: PG-13 / Country: France/Belgium/Netherlands / Languages: French, Dutch
Description: After an intensely close friendship between 13-year-olds Léo and Rémi is abruptly ended by a tragedy, Léo seeks answers from Rémi's mother, in this heart-wrenching coming-of-age feature from director Lukas Dhont.
Thirteen-year-olds Léo and Rémi share an intensely close bond and spend an entire summer cocooned in their intimate friendship. But when the boys return to school, their peers question their relationship, sometimes bullying the boys for their sensitivity and closeness. In order to cope with the school year ahead, Léo pulls away from Rémi. After tragedy strikes, Léo seeks out Rémi's mother in an attempt to understand the fallout.
Director Lukas Dhont carefully and thoughtfully examines physical and emotional closeness between boys, and the role of fragility in masculinity, in this touching portrait of friendship, heartbreak, and healing.
Content advisory: themes of self-harm and suicide; homophobic language, coarse language